First visit
We look forward to meeting you and welcome you into our office!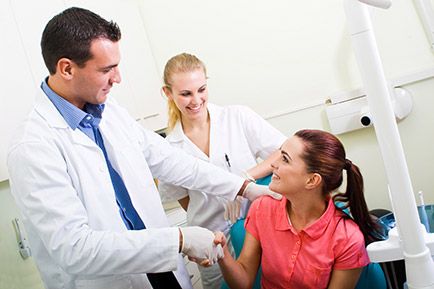 At this appointment, we will help you get acquainted with our office and will determine if there is a need for orthodontic treatment. Each patient's orthodontic needs are different and we promise to provide you with the personal attention you deserve. This important visit will evaluate your orthodontic needs and determine if this is the proper time to begin treatment. Your first visit will consist of an examination and discussion of potential treatment options. During this appointment, we will address the following questions:
Are braces necessary?
What treatment procedures are necessary?
Do any permanent teeth need to be removed?
How long will treatment take?
How much will it cost?
What are my payment options?
Please assist us at the time of your first visit by providing us with the following:
Your completed patient registration form
Any panoramic x-ray taken within the past six months
If you have orthodontic insurance, bring your insurance card so we can determine the amount of your orthodontic coverage